Hatch and portlight repair examples. Click images to enlarge.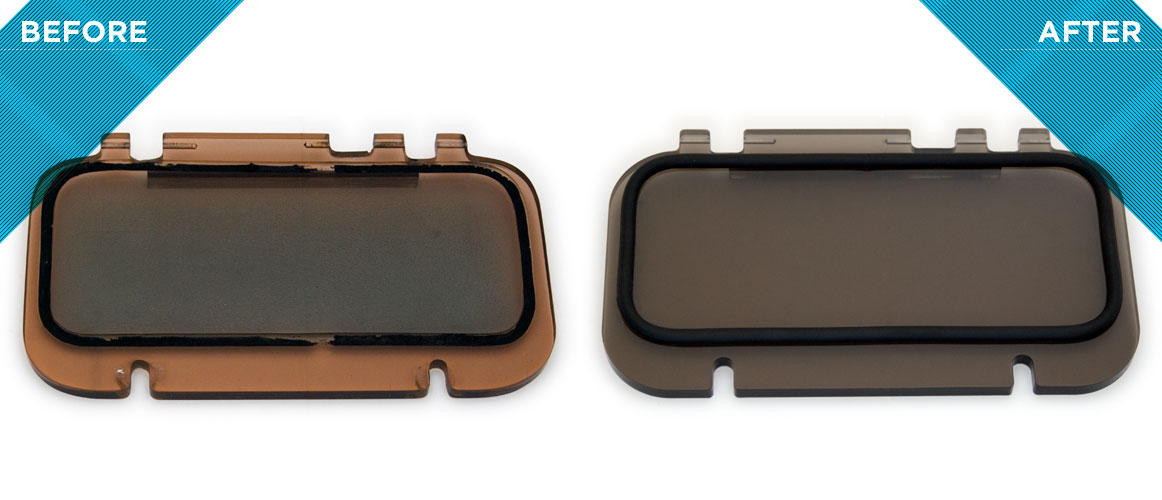 Frameless Acrylic Portlights
5″x12″ Replacement Frameless Acrylic portlights are precision machined to the exact dimensions and set with gasket. These particular portlights were used heavily on Hinterhoeller sailing vessels.
Request a Quote >>
View all Products >>
---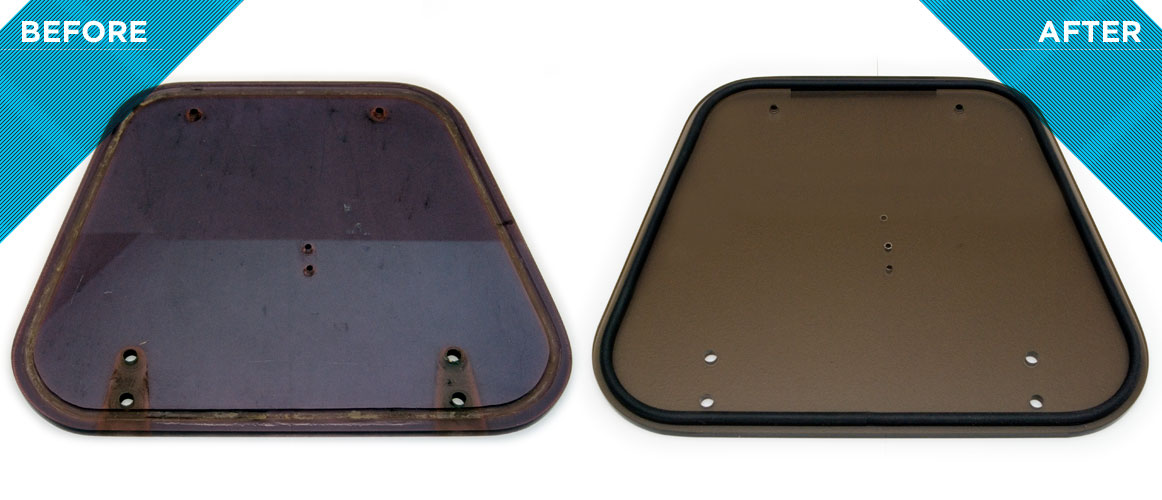 Trapezoidal Hatch
Replacement frameless trapezoidal hatch, included is new precision machined acrylic, fresh gasket, hatch knobs, and all hardware (excluding handles).
Request a Quote >>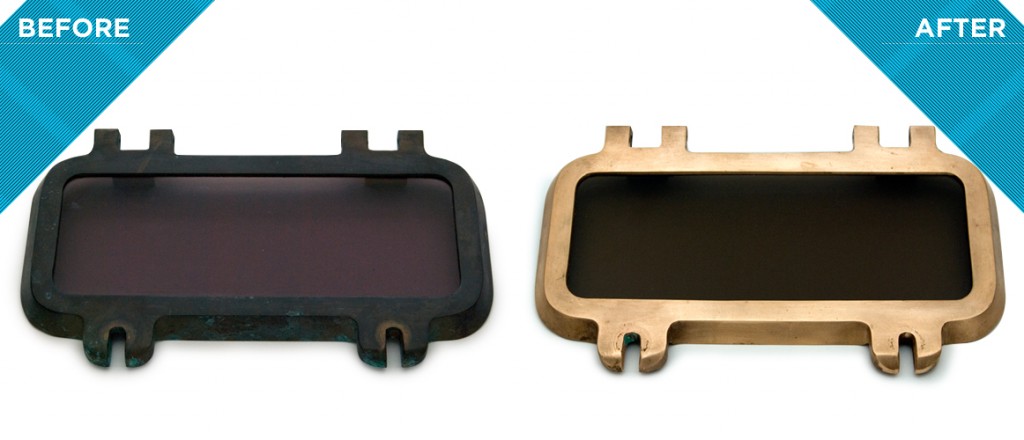 A 5 x 12 brass portlight fully restored to its original brilliance, after being at sea for 15+ years. New acrylic, fresh gaskets, and new portlight springs were provided.
Request a Quote >>
---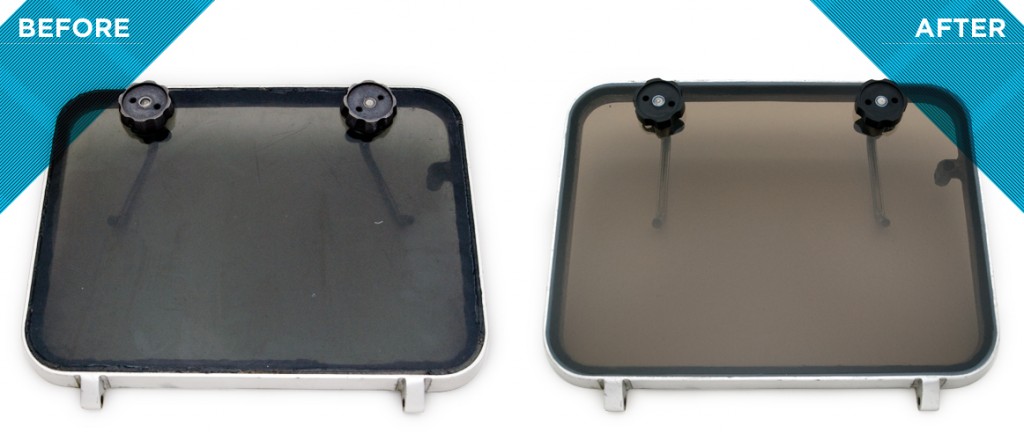 The outside of a 12″x17″ hatch that had its acrylic and gasket replaced. The knobs were also replaced with Hammerhead Nautical Systems custom designed knobs (fully compatible with the original knobs).
Request a Quote >>
---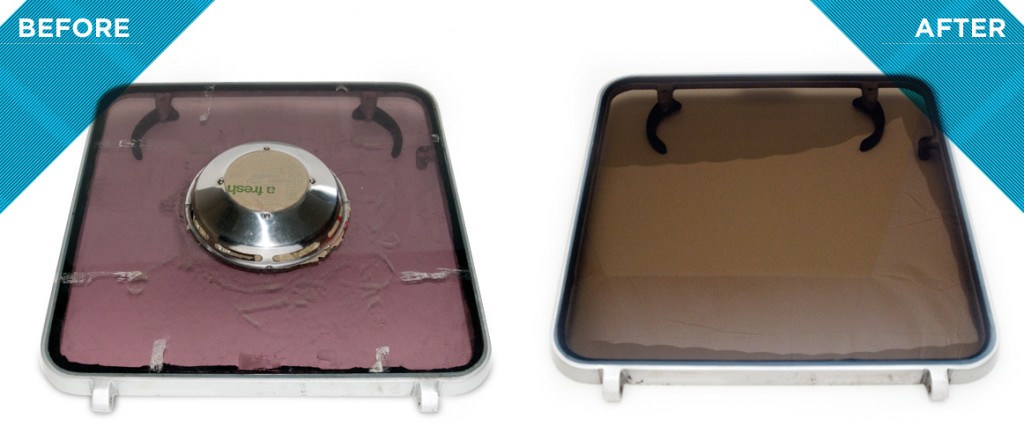 The outside of a 20″x20″ hatch, acrylic and gasket replaced. This particular customer had no more use of the solar vent, so the replacement acrylic did not need a venting hole.
Request a Quote >>
---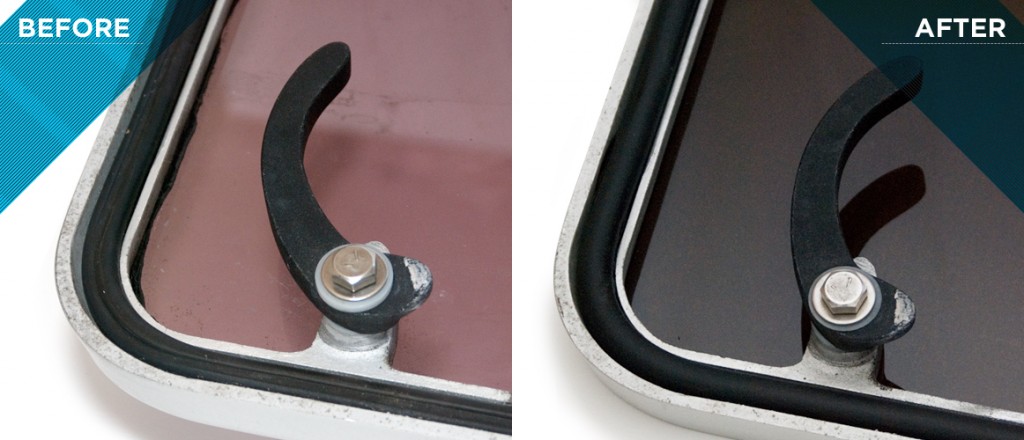 Acrylic lens and gasket replacement close-up (inside).
Request a Quote >>
---
Please contact us for a detailed quote and be sure to include your hatch or portlight dimensions and remember we are happy to discuss prices based on your specific needs.