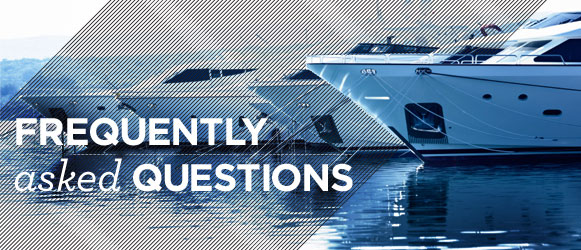 My hatch/portlight leaks and I have heard that if I just seal it with any type of sealant, the problem will be solved. Is this true?
No. This is not true. Just as a car's tire can be repaired but must eventually be replaced, so must the acrylic and adhesive seal on your hatch or portlight. Filling the leak with a sealant is only a temporary solution. The acrylic needs to be taken out, the old adhesive must be cleaned out, and then the new acrylics must be set and fixed with fresh adhesive. The same applies to gaskets.

---
Do you have any before and after photos of your work?
Yes we do, just click here to jump over to Our Work page.
---
My hatch/portlight uses a square hollow gasket; can it be replaced with anything else?
Yes. Round solid gaskets can easily replace square hollow gaskets. Contact us with the make and size of your hatch or portlight, and we will advise you.
---
How do I remove the top portion of my hatch or portlight?
First, open the hatch/portlight all the way so that there is no pressure on the springs. If there is a rod on the hinges, tap the rod out with a hammer and screwdriver. If they are screwed in, use your screwdriver to unscrew them. Make sure you keep the hardware in a safe place. In cases where the top is not removable, the repair can be completed while the hatch or portlight is in the fully opened position, or you can send us the hatch with the base attached.
---
I have replaced the gasket on my hatch/portlight, and it will not close all the way, did I do something wrong?
No. Because the gasket is fresh and new, you must open and close the hatch/portlight a few times in order for the gasket to take the shape of your hatch/portlight again. Just apply a little more pressure when closing it the first few times.
---
Are there any hatch or portlight manufacturers that you can't repair?
We deal with repairs from all manufacturers, no matter how obscure, including manufacturers that are no longer in business. We also do repair on custom made hatches, like sliding hatches.
---
I can't seem to find what I am looking for. Can you help me find it?
If you don't see it here, don't hesitate to ask us about the part you are looking for. With over 35 years of experience, we can help you locate just about anything.
---
I cracked/broke the metal frame of my hatch/portlight. Is this something you can repair?
Yes, we have welding services that can repair your hatch/portlight and make sure it functions properly again.
---
Why do the prices of your plexigass, silcone, and gaskets fluctuate?
All three of these items are made from petroleum by-products and the price of them is directly related to the current market price of petroleum.
---
Why have you stopped selling DIY repair kits?
Special solvents are used to clean your hatch/portlight. These solvents are vital to the repair process – they prep the surface of your Hatch/Portlight for the adhesive that will be applied. Unfortunately these solvents can no longer be shipped out of North America through any courier services.